I have been telling myself and others that wanted to start writing for years now so today I just dug up the Writer's Digest Writing Prompt Boot Camp to spur on two weeks of craft, creativity and discipline. I am excited to get this going …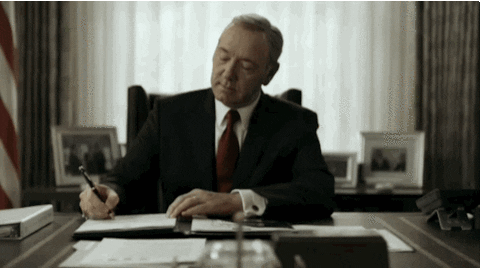 As part of Day 1 in the document, writers are instructed to craft a letter to "break up" with writer's block and initiate the habit of writing every day. In an ironic twist of fate just one day after Gordon Hayward released a letter to Utah Jazz fans after signing as a free agent with his mentor Brad Stevens and the Boston Celtics, this passage will shed some light on why it has taken so long to make a full commitment to "The Process."
The instructions suggest picking a time each day to write so I think I'll write each evening after 7 p.m. CT. This will give me time to unwind from the day (I usually leave the office by 4:30 p.m. Monday through Friday), eat a "meal of food" (Shoutout to Frank Ricard!) and get set up to start writing.
So without further ado, here's my crack at Day 1 …
Day 1: Breaking Up With Writer's Block

It's time for you and Writer's Block to part ways. Write a letter breaking up with Writer's Block, starting out with, "Dear Writer's Block, it's not you, it's me …"
Dear Writer's Block,
It's not you, it's me … I am an introvert.
There are times when I need my privacy and being upfront with opinions is not always easy for me. Despite the sometime negative connotation, I do enjoy spending time with people I care about as well as building teamwork and camaraderie. However, opening myself up and interacting with a lot of people while sharing with others for extended periods of time drains my emotional and physical energy. My body functions like a battery that is recharged only with solitude and hobbies like reading, following my favorite sports teams, listening to music, etc.
I hate confrontation. I do my best to make sure I am contributing to a positive collaborative environment where each member of the group gets along with one another and everyone is as happy as possible. I feed off the energy of other people so sometimes this leads to me penning up my opinions to avoid conflict in the name of preserving upbeat morale. There have been times when even if I feel that my ideas can improve a project, I won't voice them out of fear of contradicting one of my colleagues. I know in the long run, this may hurt the final product but I only have the best intentions for the group at heart. It's something I have improved upon throughout my life and will strive to improve in the future.
These 'blocks' in my writing has kept me from ever even starting a serious attempt to build a portfolio. Most of my writing in my professional pursuits were either event recaps, press releases, game notes, etc., but I know I have to put myself out there and type my thoughts down on this blog.
Coming to grips with how my introverted persona and preference to avoid showdowns are often perceived as a lack of self-confidence was a hurdle I was happy to clear. I will continue to work to improve in these areas, but in general, I appreciate how I operate and am comfortable in my approach to the creative process.
Circling back to the task at hand, I know I'm a talented writer. Sitting down with my laptop and confronting myself during periods of introspection for the Writer's Digest Writing Prompt Boot Camp will force me to formulate my true opinions and throw my thoughts out into the open. It will be a true exercise in expressing myself and engaging with my mind on a daily basis. My goal is to build these drills into a habit so I can put my capabilities to good use.
Despite how crazy my ideas may be, my fear of being criticized behind my back or judged without my knowledge cannot, and will not, hold me back any longer.
Sincerely,
Mike